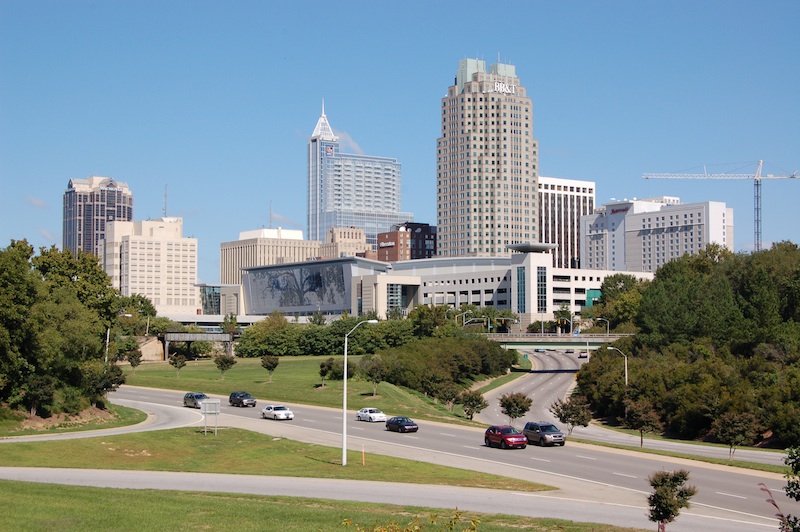 Across America's Best Large Cities to Live In, Raleigh Ranks Number 2
Basing its rankings on four key dimensions, livability, health, education, and local economy and taxes, the financial experts at WalletHub recently unveiled their 2015 rankings for the Best Large Cities to Live In across the entire nation, placing Raleigh at number two on the prestigious annual list.
The study of the Best Large Cities to Live In focused on every United States city with a population of 300,000 people or more in each of the four categories. To decipher where a city placed in "livability" category, several factors were weighed in upon including diversity, recreation, sports and entertainment, restaurants, and also the convenience in each city for working parents among other items. Raleigh placed 8th among all 62 major U.S cities in this area.
For "health," Raleigh was again ranked in the top twenty among all of the Best Cities to Live In, nationwide. This area took into account percentages of residents participating in physical activity on a regular basis, number of fitness centers, people who opt to walk or bike to work, obesity, cholesterol levels, and overall life expectancy among other items.
"Education" was Raleigh's highest area of scoring in the Best Large Cities to Live In poll, as the city was number one among all cities that were studied in this category. To arrive at the "education" score, WalletHub used the detailed "School System Quality" study and scores from GreatSchools.org as well as looking at the education level of residents to decide whch of the municipalities was "most educated."
The final focus area in the 2015 WalletHub rankings was "local economy and taxes." Looking at each city's job market, average annual growth rates, tax rates against percentage of individual's income, utility costs, and other areas of finance, Raleigh was a solid 13th overall in "local economy and taxes."
Raleigh custom homebuilder, Upton & Co. has been one of the most trusted names across the Triangle area for over 30 years, making the dream homes of residents become a reality and earning a reputation based upon honesty and uncompromised, award winning home design and construction. To view all of the custom Raleigh homes and floor plans available from Upton & Co., visit their website at uptonandco.com.
To see the entire listing of WalletHub's Best Large Cities to Live In and all the details on Raleigh's ranking for 2015 as number two, visit their website at wallethub.com.
https://www.uptonandco.com/wp-content/uploads/2015/09/Best-Large-City-to-Live-In-Upton-and-Co.jpg
532
800
Upton & Co. New Home Sales Team
http://uptonandco.com/assets/logos/upton-logo-grey.png
Upton & Co. New Home Sales Team
2015-09-16 18:30:43
2015-09-16 19:56:57
Across America's Best Large Cities to Live In, Raleigh Ranks Number 2